It's All About Tree Health
The Permeable Tree Surround is an ideal solution for tree surrounds or tree trenches that experience regular foot traffic, particularly in city centers.
Fully Porous, Low Maintenance and Durable Surfaces
Councils Across Australia Are Choosing Permeable Tree Surrounds
Fully permeable paving gives trees more water without the maintenance, and risks, of loose gravel on a public footpath. We use a large stone to achieve an industry-leading flow rate of 103 L/sqm/min. Our system provides an attractive, low-maintenance, and durable hard surface that is fully porous and eliminates the need for loose stone.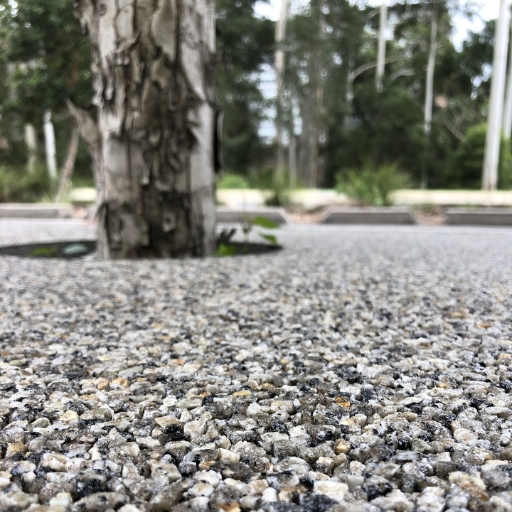 New Permeable Tree Surrounds
Permeable Tree Surrounds ensures a safe and slip-free environment while also maximising the exchange of water and oxygen to maintain a healthy tree. They are durable and low-maintenance and can withstand heavy foot traffic.
Together, this makes them the perfect solution for commercial and public spaces. Our installs consist of a base layer of compacted crushed rock, allowing a maximum exchange of water and oxygen to the tree roots.
On top of the base, we apply permeable paving at a depth of 30mm, to provide a stable, fully porous hard surface. Lastly, to ensure proper drainage and prevent compaction, we pair this up with a drainage cell such as Link Edge or Geo Hex.
Optimising a Trees Surroundings
For established trees, the only preparation typically needed is to clear enough existing aggregate to accommodate a 30mm layer of StoneSet. This layer should then be lightly compacted to create a smooth surface.
To foster tree root growth and prevent damage to surrounding paving, structural soil should be used.
Note that this specification reflects standard best practices for porous surfacing and does not relieve the designer of the responsibility of creating a suitable construction to suit the site's expected traffic and conditions.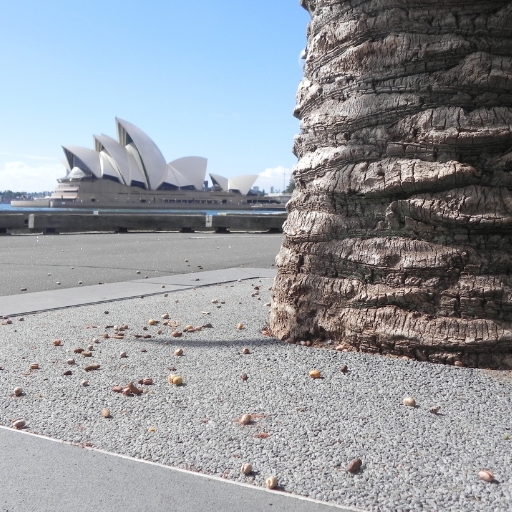 Tree Surrounds Are Eco-Friendly & Functional
Avoids Issues with Metal Grates
Loose Stone and Mulch tree surrounds are affordable but prone to fill being kicked out, trip hazard formation, erosion, damage during heavy run off and high maintenance. The debris and slip hazards are also caused by high foot traffic and over time a ditch forms and hard edges become trip hazards.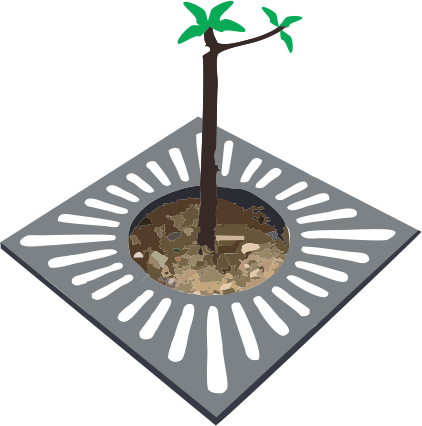 Avoids Issues with Loose Fill
Loose Stone and Mulch tree surrounds are affordable but susceptible to fill being kicked out, trip hazard formation, erosion, and damage during heavy run off. High foot traffic spreads debris and creates slip hazards. Over time, a ditch forms and hard edges become trip hazards.
Avoids Issues with Rubber
Soft fall rubber is not suitable for tree surround due to low porosity, shrinkage, UV damage, cracking and lifting from tree roots which forms trip hazards and accelerated wear. It may be affordable but not the best choice for a tree surround.
Learn More About Permeable Tree Surrounds
Frequently Asked Questions
A tree surround is a type of landscaping placed around the base of a tree to protect it from damage. Tree surrounds are beneficial for both the tree and the homeowner because they offer a great deal of protection against root damage, prevent the disease from affecting the tree, and prevent the tree from becoming uprooted in the ground.
The barriers are specially designed to be gentle to the trees while maintaining effectiveness. Tree surrounds are made of several materials, and you can choose the one that best suits your property's needs.
While tree stumps may cause problems, they can be avoided with porous paving!
Porosity
A tree surround made of our porous material allows rain to reach the tree roots. In fact, the StoneSet layer lets water through up to 103ltrs/m2/second. This cuts down on the need for watering, ensuring every drop of precious rain water or any water that escapes from the irrigation system doesn't go to waste as it will find its way into the ground.
Safety
A 30mm layer of porous paving around a tree surround not only cuts down on puddles, but eliminates loose stones, so there is little to trip over. This is especially important in high foot/wheel traffic areas like the Corso. The special blend used in the paving incorporates fine cast sand, which makes the material itself slip-resistant. The durability of the material also enhances safety. Many traditional hard surfaces are prone to cracking, but our flexible porous paving resists it, removing the threat of exposed roots and holes that people can trip over.
Tamping Down Competition Naturally
Covering the ground around a tree discourages insects and weeds that might otherwise compete with or eat your tree. Weeds need sunlight, and while porous paving will let the ground breathe, it will block burrowing pests from coming up and discovering your tree's bark.
It is important to remember that your tree may drop seeds, too. Open ground and the cracks in traditional paving can allow them to grow where you don't want them. StoneSet guarantees its work for 10 years, but the material can last more than 25 years. That is a long time to keep your tree surround free from pests in the ground.
Low Maintenance
There isn't much to keeping porous paving looking neat and pretty. The council's workers can easily apply a brush and pressure washer once in a while and it will continue working for a long time. It can take the sun, freezing temperatures and heat without losing colour or flexibility, and so doesn't require any special considerations.
Download our Tree Surrounds Brochure