Step in the Right Direction with Stunning Footpaths & Walkways
Slip-resistant and weather-tolerant, StoneSet is ideal for stylish, no-loose stone footpaths and high-foot traffic public pathways.
Take a Walk Down a Beautiful Porous Path
Paths: Footpaths, Walkways & Sidewalks
StoneSet is the perfect application for paths of any type. Whether its for the home or a commercial or public space, our permeable paths are a durable and eco-friendly choice.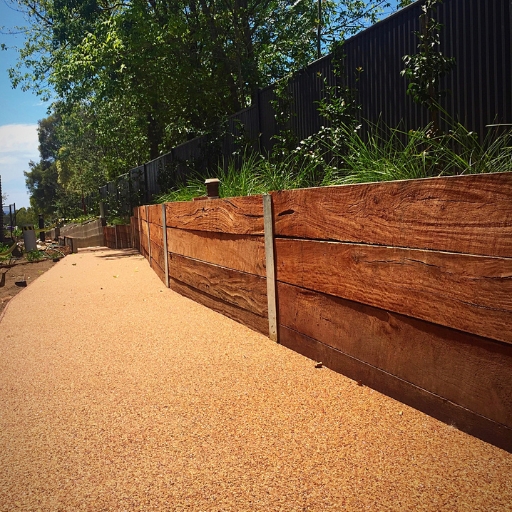 The Alternative Paving Solution
Creating a new Permeable Pathway?
If you have an existing pathway comprised of loose stone rather than a rigid surface, then there is a small amount of preparation required before StoneSet can be applied.
Therefore a local landscaper or concreter is most cost effective to prepare the base specification for StoneSet to install and give a 10 year guarantee.
Loose stone footpath types we can resurface include;
Eco-Friendly Outdoor Entertaining
Resurfacing an Existing Footpath?
StoneSet can be used as a stone overlay or topping, to resurface at 16mm depth, giving you the look of a new pathway. This way StoneSet is best suited to rigid surfaces such as pavers and for concrete resurfacing but can include;
Perfect to cover tired, old, even cracked surfaces while eliminating excavation costs, saving time and money. In this instance the surface is still porous, so fewer puddles but the water runs off over over the existing inperviouse base.
Download our Permeable Paths Brochure