Permeable pavement has been around for over a century, but it's only been in recent years that the versatility of the product has really been embraced. Renowned for its applicability to pathways or trees surrounds, most people don't realise that permeable paving can be also used for steps or access ramps.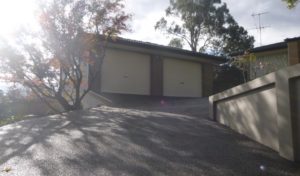 One of the most common places for accidents to happen is right in front of a business. Stairs and wheelchair access ramps become extremely hazardous when they're wet, because water can make them slick. Permeable pavement reduces this hazard by letting the water drain away in moments.
There is no over-stating how much safer using permeable paving instead of traditional concrete for stairs and access ramps is, in terms of eliminating serious hazards and it does have a second way that it helps avoid accidents: giving shoes and tires a surface they can actually maintain a grip on is essential for avoiding falls and tumbles.
Going downhill in the rain is a dicey proposition as it is, so why not use a material that can make it safer for those who have to do it?
If you have questions about StoneSet, or you're wondering if it's the right permeable paving solution for your business's commercial needs, all you have to do is contact us today for your free assessment and samples!